Auto Bidding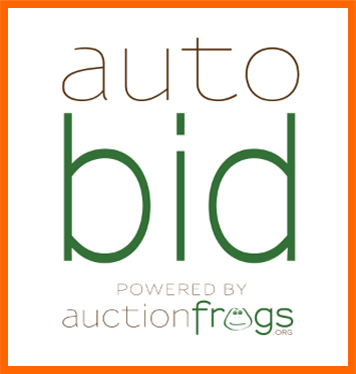 David's House Online Auction is using Auto Bid!
How It Works

When entering a bid amount higher than the "next minimum bid", the system will automatically outbid any other bid amount incrementally that comes in below your highest bid amount entered. If another person enters an amount higher than your own, you will receive a "leading bidder notification" by email and you will have a chance to go back in and place another bid amount.

Automatic Bidding Example:

Bidder A places a $50.00 Bid on Item X. Item X has $10.00 bid increments.

Bidder A decides to place an Automatic Bid of $80.00.

Bidder B attempts to place a $60.00 Bid. Bidder B is notified that Automatic Bidding has been enabled and the bid placed does not exceed the current Bidder's proxy bid.

The system automatically outbids Bidder B increasing Bidder A's bid by the bid increment associated with the item.

In our example Bidder A's bid is now increased to $60.00. Bidder A is still the high bidder.

This process repeats until Bidder B exceeds Bidder A's Automatic bid amount. Bidder B places an Automatic Bid of $86.00. Bidder B didn't exceed bidder A by a full increment, so he is NOT the new leading bidder. The system can't set Bidder A to $86.00 or $90, because his max is $80.00.

The system bids $80.00 on behalf of Bidder A. Bidding now resumes at $80.00.

Bidder B now places a $90.00 Bid and takes the lead! Bidder A is notified by email that they have been outbid while Bidder B finds out he is the high bidder on Item X!